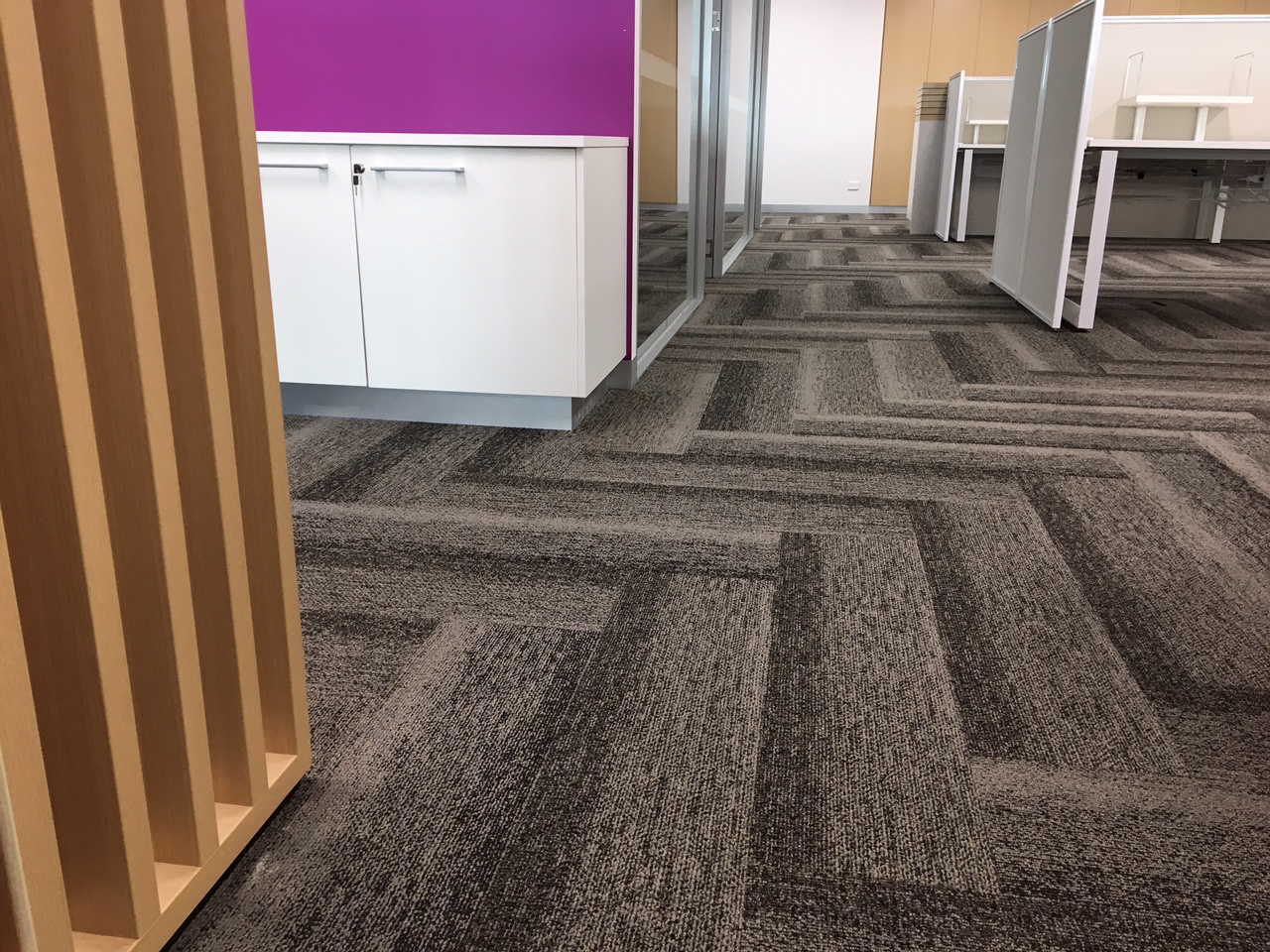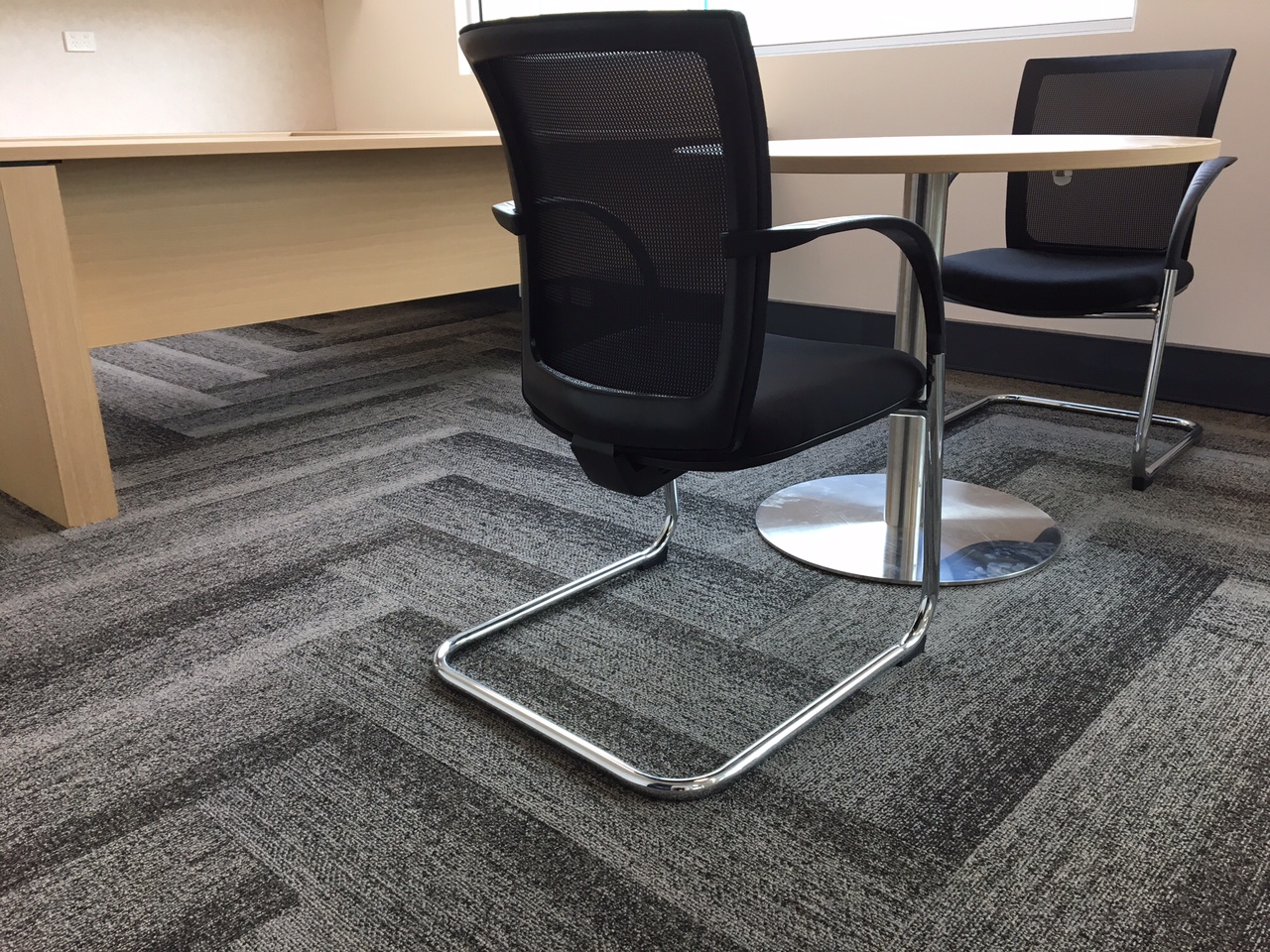 Carpet tiles have come a long way since they were first introduced. Today they are the most popular form of commercial flooring which is not difficult to believe when one considers the thousands of different products available as well as the superior quality. Carpet tiles will not be suitable for all situations, healthcare being one circumstance where hard flooring will be required but for many situations they are the ideal choice.
Whether it is for offices, schools, hospitality, shops, universities or childcare centres, carpet tiles are the ideal solution to your flooring requirements. There are a number of reasons for this, cost effectiveness being one of the major advantages. Not only are they less expensive than other flooring but due to their nature and the choice of sizes available, carpet tiles lead to less wastage than broadloom carpet which results in cost savings. They are also easier to lift, move and install which again leads to cost savings.
Another advantage of carpet tiles is their versatility. Whether you wish to introduce colour, pattern or design, carpet tiles let you achieve whatever your imagination conjures. They are ideal for introducing corporate colours into your business interiors. There is so set method of laying carpet tiles, depending on the style they can be laid in different ways resulting in different visual outcomes.
Some carpet tiles have cushion backing which absorbs the impact of foot traffic as well as being sound insulating and create a healthy, comfortable indoor environment. And in comparison to hard flooring, they have superior safety impact as they reduce the chances of slipping.
One of the major reasons why carpet tiles are often the ideal choice for flooring is their longevity. They are extremely durable which makes them ideal for high-traffic areas. Easy to maintain with regular vacuuming and the occasional professional deep clean, they can also be replaced when necessary, just pull up the damaged tile and replace with a new one.
Here at allfloors we sell a huge selection of carpet tiles from all the major suppliers including Interface, Signature, Godfrey Hirst, Shaws, Mohawk, Above Left, Nolan Group and Ontera. Above are just some of the recent carpet tile projects we have supplied and installed to give you an idea of just what you can do when it comes to designing your interior space.